The Gathering
Saturday, October 15th, 2022
St. Paul's Lutheran Church
205 W Jefferson St., Cole Camp
For the eighth year in a row, St. Paul's Lutheran Church is hosting "The Gathering": a time of faith formation, inspiration, joy and sharing. A time to gather with others and have our hearts and spirits fed.
This year's keynote speaker is KC Wolf, mascot for the Kansas City Chiefs! Better known as Dan Meers, Dan travels widely to share stories of faith and inspiration.
This event is intended for YOU, to be uplifted, filled, and refreshed. Check out the schedule at the bottom of this page, come and go as you please, invite a friend and join us on October 15th!
Dan Meers has been KC Wolf, the mascot of the Kansas City Chiefs, for more than 30 years. In 2006 he was selected as the first NFL mascot inducted into the Mascot Hall of Fame. Dan travels throughout the United States and the world entertaining thousands of people both in and out of costume. He has performed in over 40 states and 12 different countries.
He is in high demand not only as a mascot but also as a humorous and motivational speaker to audiences of all ages. His enthusiasm, optimism and love for life are contagious and make Dan an inspiration to all those he meets.
Be it young or old, executive or blue collar, his audiences walk away with a smile and a renewed spirit to live life to the fullest.
Whether you're a Kansas City Chiefs fan or not, you'll enjoy Dan Meers as he shares his unique wit and wisdom about life.
Schedule of Events
Light refreshments served before the day begins
9:30 am - Welcome, Devotions, Music
10:00 am - Featured Presentation by Dan Meers (brief meet & greet to follow)
11:00 am - Musical Trio
12:00 noon - Lunch (free-will donation)
1:00 pm - Canvas Painting ($20/person, RSVP)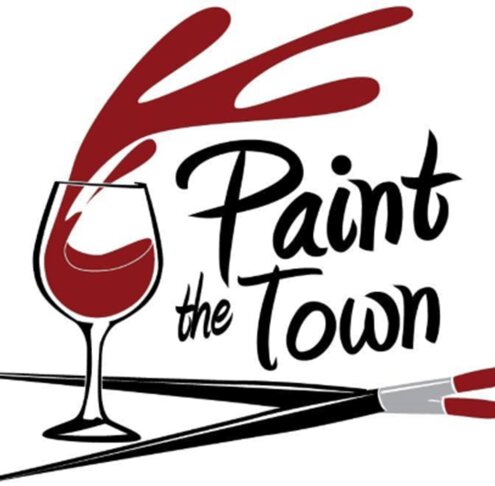 Canvas Painting w/ Paint the Town Missouri
Everyone is invited to stick around after lunch and join the crew from Paint the Town Missouri as they lead a canvas painting session. We will be doing a fall/thankfulness themed painting. The cost is $20/person (subsidized by St. Paul's) and we ask that you please RSVP by October 11th to the church office (660-668-3537).
The entire event is FREE!! (except the canvas painting)
Childcare is available (please RSVP to the church office so we know how many to expect), but Dan Meers' presentation will be geared to all ages.
Come early for some light refreshments before we begin at 9:30 am.
See you there!!